15 May 2019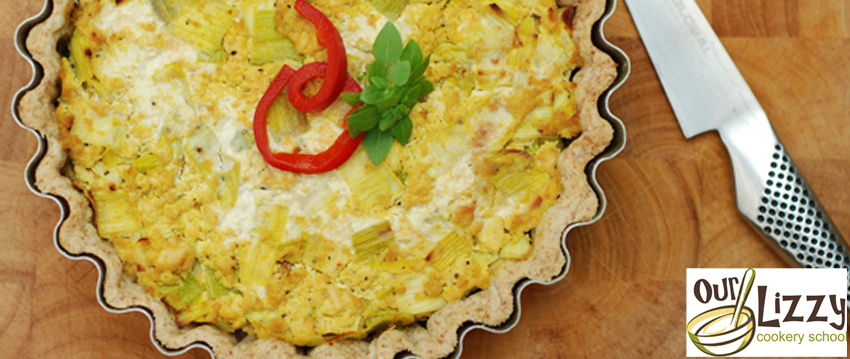 Our Lizzy's Leek and Tofu Flan

• Short crust pastry from 250g flour
• 1 block of firm tofu/1 pack long life tofu
• 1 large leek finely sliced
• 4 tbsp nutritional yeast flakes
• ¼ tsp bouillon powder
• pinch of turmeric
• salt and pepper to taste
• 2 tbsp rapeseed oil

Heat oven to Gas Mark 6/200°C. Roll out the pastry; put it in an average size flan tin. Prick with a fork. Place greaseproof paper in the flan case and cover with baking beans.
Bake in a warm oven for 10 minutes. Remove baking beans and cook for a further 5 minutes. Allow to cool slightly.
Place the sliced leeks in a pan with a small amount of water. Cook until soft, and then add a small amount of oil. Continue cooking until golden. Leave to cool.
Mash the tofu in a bowl, and then add the cooled leek mixture along with the nutritional yeast, turmeric and bouillon powder. Season well.
Spread out on the flan case, bake in the oven for 20 minutes.
To find out about Our Lizzy's fine Vegan cookery courses follow the link here